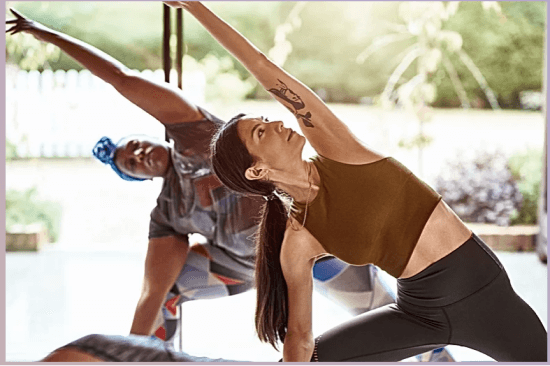 Join the AfroFit Fam Today
Get the AfroFit Health and Wellness Package for discounts on classes!
Services to fit your group's needs
Do you need a one time class, a recurring reprieve, a workshop, or a training on stretching in the workplace?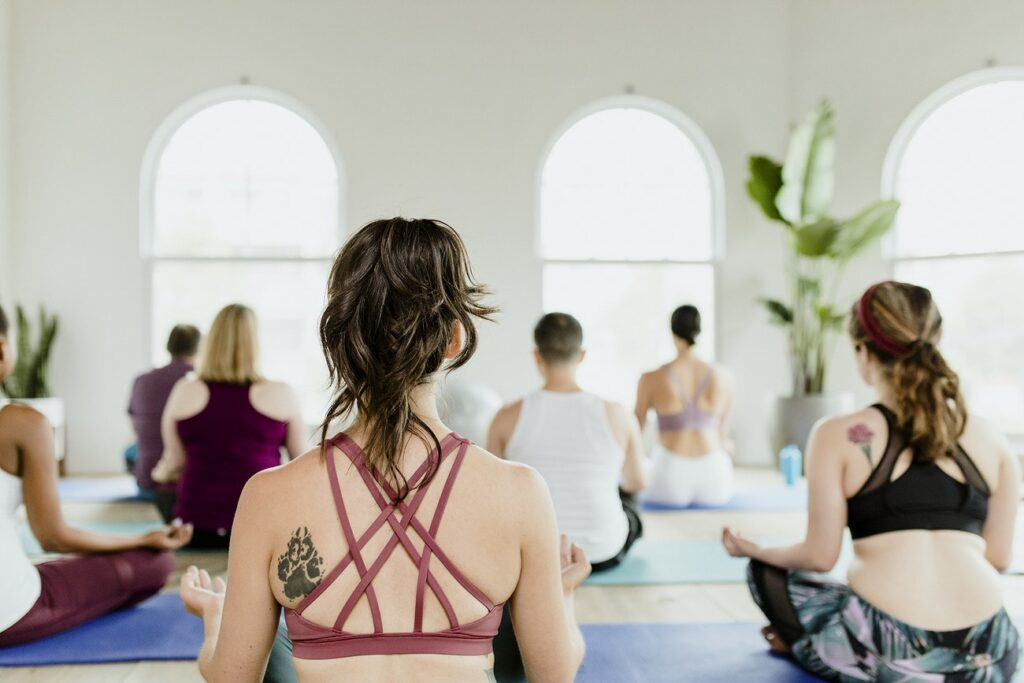 Private sessions that are completely customized to fit your health and fitness needs. 
These 60-90 minute session include:
Up to 45 minutes of yoga 

Up to 15 minutes of guided meditation

Weekly Assessments (including custom Session Notes)

Light Snack/Beverage
*The service also includes a FREE consultation where a Physical/ Nutrition Assessment will be conducted.  
These private sessions allow for you to bring your partner, family member or friend to join in on the alignment!
These customized session includes:
Up to 45 minutes of yoga 

Up to 15 minutes of guided meditation

Weekly Assessments (including custom Session Notes)

Light Snack/Beverage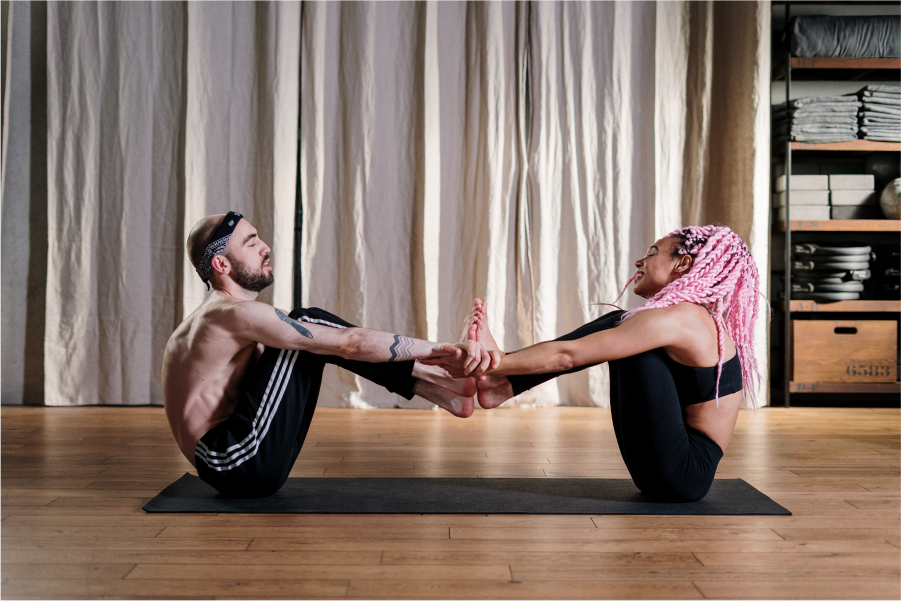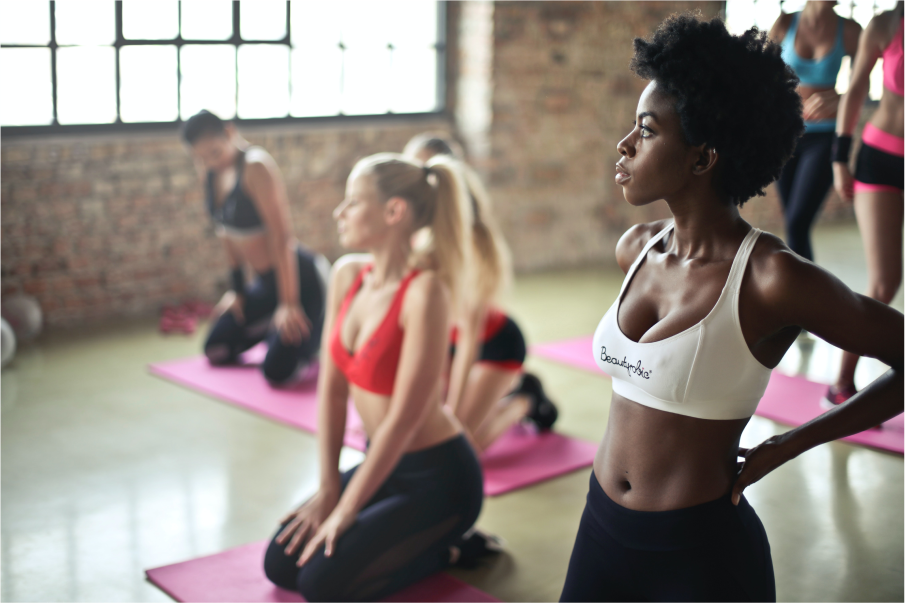 Bring the yoga class to you with our private group sessions. These sessions are for parties for 3 or more and include:
Up to 60 minutes of yoga/meditation guided by one of our certified instructors 

Mats to use during the session 

A variety of traditional and contemporary yoga styles to choose from
Want Afrochick to host your next party or event? Let's us bring peace and alignment to the party! With the Afrochick Yoga Party you'll get:
Up 90 minutes of yoga/ meditation(style of your choice)
Themed Activities & Games 
Afrochick Swag Bags 
Party Favors 
Light snacks/beverages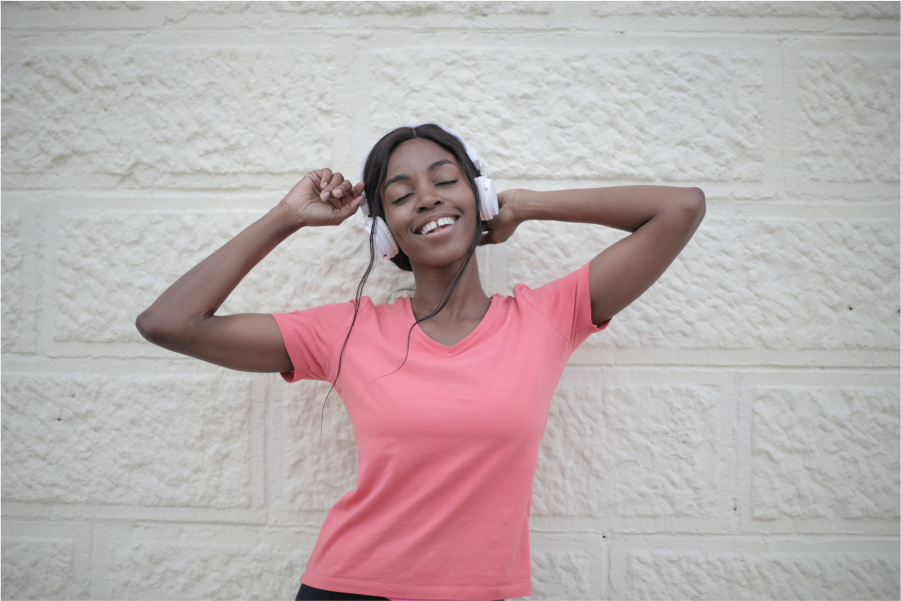 Ready to invest in your health and jumpstart your wellness journey? Check out our yoga packages below!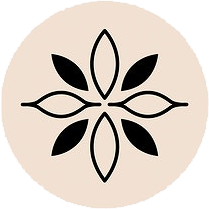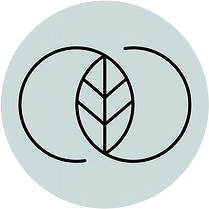 AfroFit Health & Wellness Package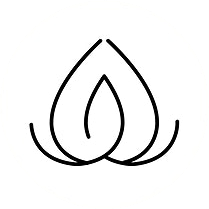 per session (yoga/ meditation) Coaching sessions can be included with additional costs
Cancel at any time. 100% money back guarantee.
Stress is said to be one of the leading causes of illness, disease and even death. The consistent practice of yoga is proven to :
So the better question is why not yoga?
We understand that yoga is not a one size fits all practice that is why we provide a variety of yoga styles to choose from. Select a style that fits you!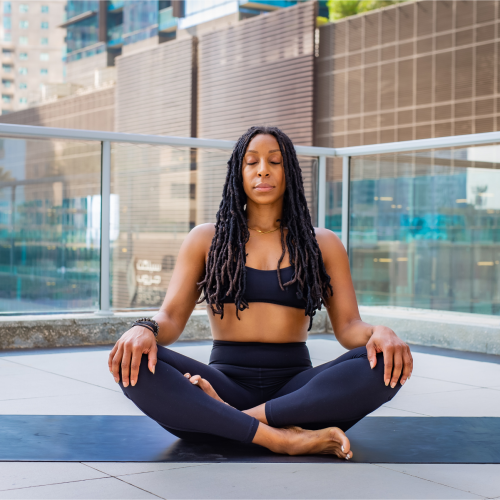 a creative form of yoga that links conscious breath to dynamic movement in the body creating a flow like sequence.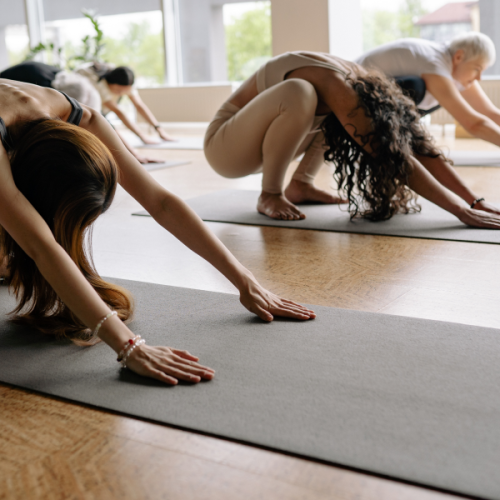 a more meditative slower form of yoga that focuses on the restoration of the body and turning the focus inward to mental, emotional and spiritual faculties.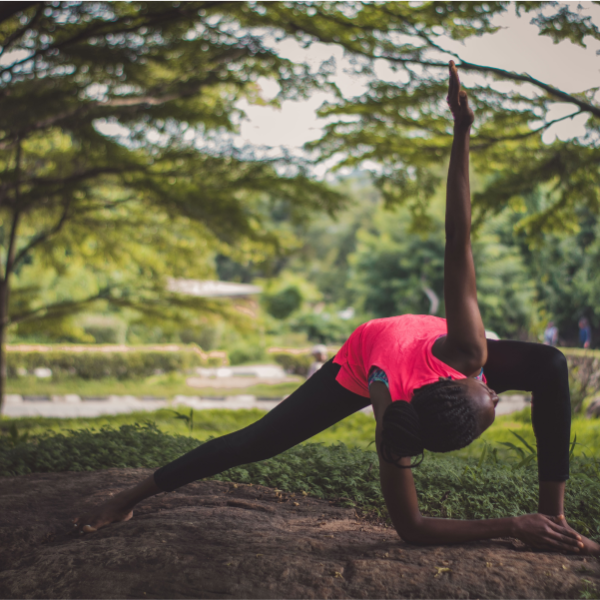 a fast pace style of yoga that focuses on building strength and endurance. Also known as Power Vinyasa.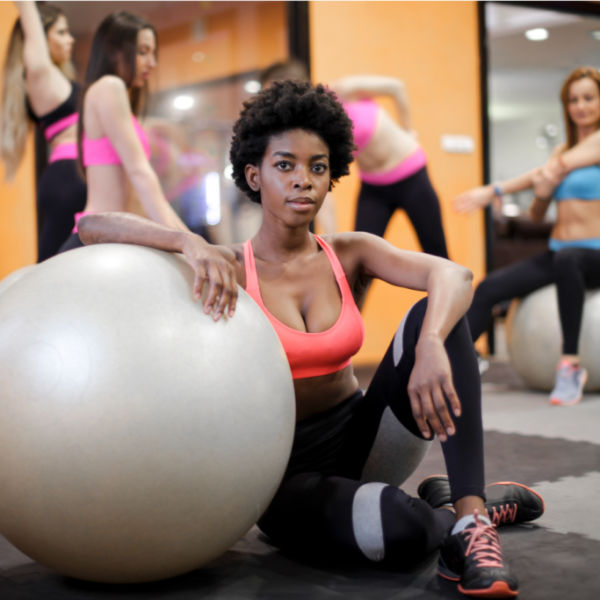 a harmonious fusion a yoga, dance and contemporary music to create a high intensity yoga routine that emphasizes the conceptual fundamentals of Kundalini and Vinyasa Flow.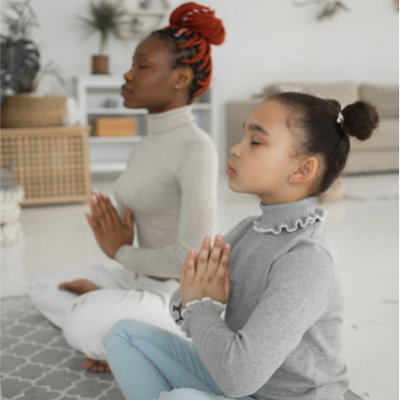 a fun interactive engaging form of yoga specially designed with kids in mind! * Suitable for young adults as well
Shawnell encourages individuals to embrace their personal growth and self-improvement through the practice of yoga. Shawnell's passion for creating a supportive and inclusive community is evident in the way she fosters an environment where everyone feels empowered to embark on their own journey of self-discovery.